(Left to Right) Glenn, Krystina, Frank


This Page is ALWAYS under CONSTRUCTION!
The Cambridge Paranormal Team would like to thank everyone for your continuing support. Let's make 2018 a fantastic year! We can all work together to find answers where possible to the questions we all share. It seems we have far more work to do together
!
OK Fans and Followers! It's a new year of questions, answers and of course, confusion. Our Websight is being updated and ALL input is appreciated and required to make this a success! I'm sure I can speak for the entire Team when I say we need all of you to help us prove or debunk anything AND everything we investigate. We require "believers", "non believers" and people with curiousity to assist, communicate and/or give feedback each and every step of the way. The new year will hopefully bring new, exciting and incitefull information to each and everyone of us all either way. Please join our Team in the gathering of fact and/or fiction. We would appreciate any assistance from any person who is serious in the persuit of honest answers, to honest questions and issues in this field. Please feel free to fill out our "Mailing List", join in on our Blog or participate in any way you feel is productive.

Thank You,
Cambridge Paranormal Investigators



Last Updated 04/04/18 in the following areas:

- General Updates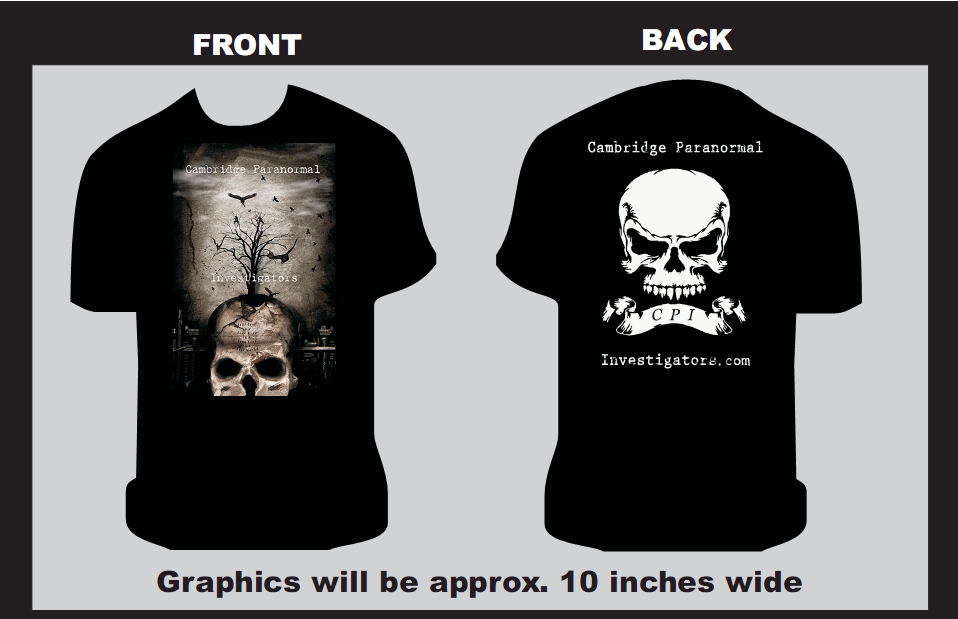 Our official Team Tee's will back by popular demand again soon! Please keep your eyes open both here and our Facebook page for availability. They won't last long. More sizes and larger quantities, same FANTASTIC quality!